MennoPIN Monthly Update: January 2022View this email in your browser
MENNONITE PALESTINE ISRAEL NETWORK
January 2022 Monthly Update

In This IssueMennoPIN Online Engagement Survey
Sabeel/FOSNA Memorial Service for Desmond Tutu
MennoPIN Gaza Twinning Initiative
Jonathan Kuttab: "Anti-Semitism is a Sin. Period."
Six New Booklets from Sabeel
Haaretz Publisher – Israel is an Apartheid State
Stay Informed on Palestine
Prayer
MennoPIN Online Engagement SurveyAs we reflect on the past year and look ahead to 2022, MennoPIN is eager to hear from you! What content do you want to receive from us in this new year? Would you like to see us active on social media? Please take a moment to complete this brief survey (less than one minute) and let us know how we can better engage with you. We greatly appreciate your feedback and thank you so much!

Sabeel/FOSNA Memorial Service for Desmond Tutu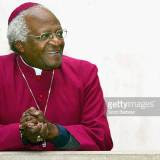 Sabeel (Sabeel Ecumenical Liberation Theology Center in East Jerusalem) and FOSNA (Friends of Sabeel North America) have teamed up to hold a memorial service in honor of Desmond Tutu and his strong and powerful support of Palestinian freedom and justice. Tutu said many times that Israel's apartheid state was worse than that in South Africa. Tutu was a patron of both Sabeel and FOSNA.

Join Sabeel and FOSNA in this special service on Saturday, January 29, 2022, at 8 pm Jerusalem time/1 pm Eastern/noon Central/11 am Mountain/10 am Pacific. You can register here.

Become a MennoPIN Gaza Twining Congregation
In response to the MC USA "Seeking Peace in Israel Palestine" resolution, MennoPIN launched its Mennonite Twinning Initiative with Gaza, inviting congregations to participate. Since then, several congregations have joined with groups in Gaza to share relationships, tell stories, understand better each other's context and to share together in mission.

Manhattan (KS) Mennonite Church has teamed with the Youth Vision Society (YVS) and, in addition to biweekly Zoom calls of mutual support with YVS staff, the photo above shows one way in which they teamed with YVS to provide food and medical supplies to needy families in Gaza.

Fellowship of Hope (IN) has teamed with the Gaza City YMCA with biweekly Zoom calls and was able to help support the YMCA after Israeli bombs in May 2021 did significant damage to their building

You, too, can become a MennoPIN twinning congregation and develop similar relationships of mutual benefit. Our experience so far shows that those in Gaza feel deeply supported by the congregation and the congregation is impacted by their partner in a deep and powerful way.

You can explore becoming a MennoPIN Gaz Twinning Congregation by visiting our website here or send an email to mennopin@gmail.com with Twinning Initiative in the subject line.

Jonathan Kuttab: "Anti-Semitism is a Sin. Period.
Jonathan Kuttab is a member of the MennoPIN Steering Committee, Executive Director of FOSNA and a long-time human rights attorney in Israel, Palestine and in the United States. For FOSNA he recently pinned an editorial entitled: "Anti-Semitism is a Sin. Period," in which he distinguished false charges of anti-Semitism from the all-to-resent acts of true anti-Semitism. You can read his article here on the FOSNA website.
Six New Booklets from SabeelSabeel has recently published six new booklets written by Naim Ateek on Palestinian Liberation Theology. You can find brief review of each booklet here and write to purchase them here.
Haaretz Publisher: Israel is an "Apartheid State"

Amos Schocken (Credit: Haaretz)Haaretz is one of the most respected newspapers in Israel and Adam Schocken is the third generation of his family to be its publisher. Recently, Schocken became one of a growing number of Israeli voices to call Israel an apartheid state. In response to a right-wing member of the Knesset, Israel's parliament, Schocken made this statement:

"The product of Zionism, the State of Israel, is not a Jewish and democratic state, but has instead become an apartheid state, plain and simple."

Stay Informed on PalestineMennoPIN keeps you informed about Palestine through our monthly update, special alerts, calls to action, important resources and tour possibilities, all from an Anabaptist perspective. But there are additional excellent organizations and web publications that can keep you informed, some on a daily basis. We invite you to explore these groups and visit the web publications as another way to keep current and active for the people of Palestine. Here are some MennoPIN recommends:

OrganizationsFriends of Sabeel North America (FOSNA)Sabeel Ecumenical Liberation Theology Center (Sabeel)Mennonite Central Committee Palestine and IsraelChristian Peacemaker Teams (CPT)U.S. Campaign for Palestine Rights (USCPR)Kairos PalestineKairos USAAmericans for Middle East Understanding (AMEU)Christian ZionismPalestinian Christian Alliance for PeacePalestine PortalWeb PublicationsMondeweissThe Electronic Intifada+972 MagazineB'TselemPalestine InSightPrayerPrayer
Dozens of Palestinian Bedouins have been wounded in a crackdown by Israeli forces on a protest against continuing Israeli forestation work on land residents say they privately own near the southern city of Beer al-Sabe (Beer Sheva). The Jewish National Fund (KKL-JNF) use tree planting as a method of preventing Palestinians from accessing their land and to obliterate Palestinian villages. O' God, we pray for all those injured as they protested against the unjust forestation on Palestinian lands. We pray that those responsible for the planting, will cease their actions and allow those who own the land to live in peace with full and unrestricted access to their lands. Lord, in your mercy…hear our prayers. Sabeel Wave of Prayer
—
Mennonite Palestine-Israel Network
mennopin@gmail.com | mennopin.org | facebook.com/mennopin | twitter.com/mennopinSteering Committee:
Bob Atchison (Manhattan Mennonite Church, Manhattan, KS)
Dorothy Jean Weaver (Community Mennonite Church, Harrisonburg, VA)
Hannah Markey (Mennonite Central Committee Washington Office, Washington, DC)
Joe Roos (Peace Mennonite Fellowship, Claremont, CA)
Jonathan Kuttab (Palestinian lawyer and human rights activist, Manheim, PA)
Lydia Brenneman (Lima Mennonite Church, Lima, OH)
Rod Stafford (Portland Mennonite Church, Portland, OR)